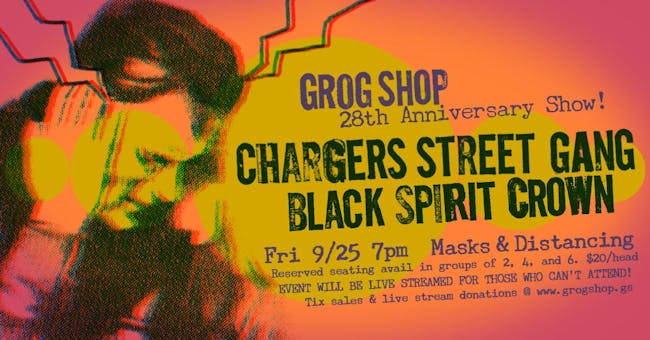 ATTEND IN PERSON
Chargers Street Gang, Black Spirit Crown
Grog Shop
$40.00 - $120.00
Tickets At The Door
Grog Shop 28 Year Anniversary w/ Chargers Street Gang & Black Spirit Crown
Come celebrate (pandemic style) 28 years of the Grog Shop with longtime Cle rawkers and house favs the Chargers Street Gang and heavy doom horn throwing rippers Black Spirit Crown!
Masks required! Socially distanced!
Reserved seating available in groups of 2, 4, and 6. $20/head. Only 30 seats available so grab them now!
Doors at 7pm. Rock at 8pm.
This show will be live streamed for those unable to attend in person.
Chargers Street Gang on Bandcamp
Chargers Street Gang on Facebook
Black Spirit Crown on Bandcamp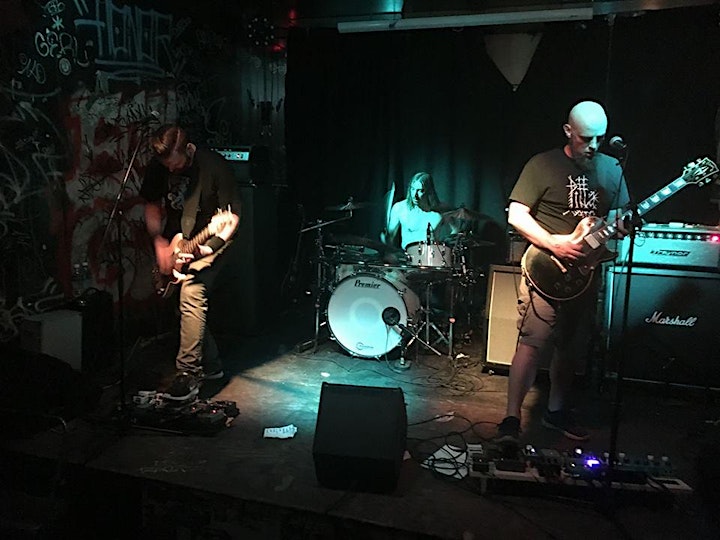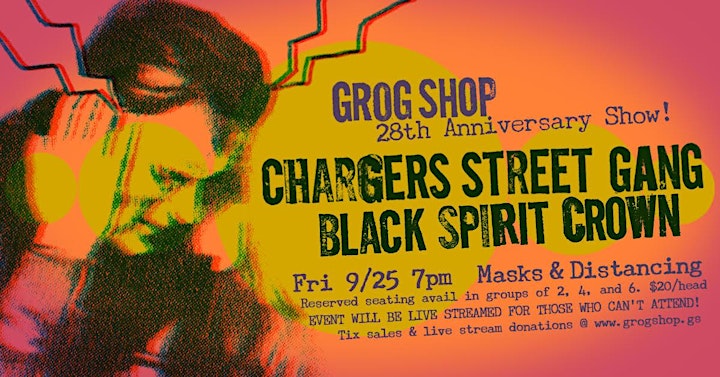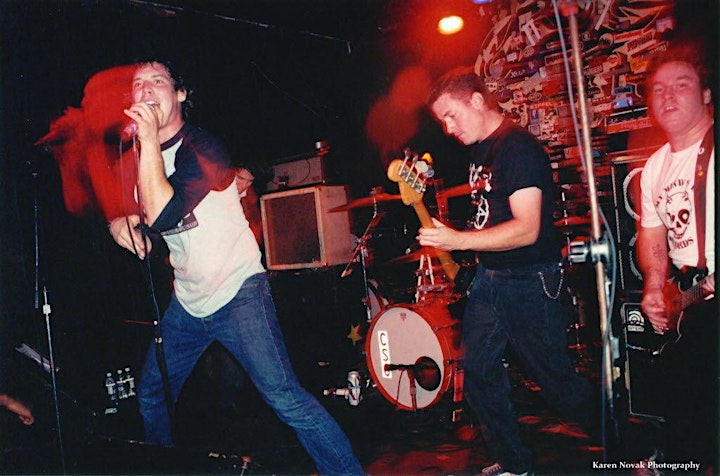 Venue Information:
Grog Shop
2785 EUCLID HEIGHTS BLVD
CLEVELAND HEIGHTS, OH, 44106