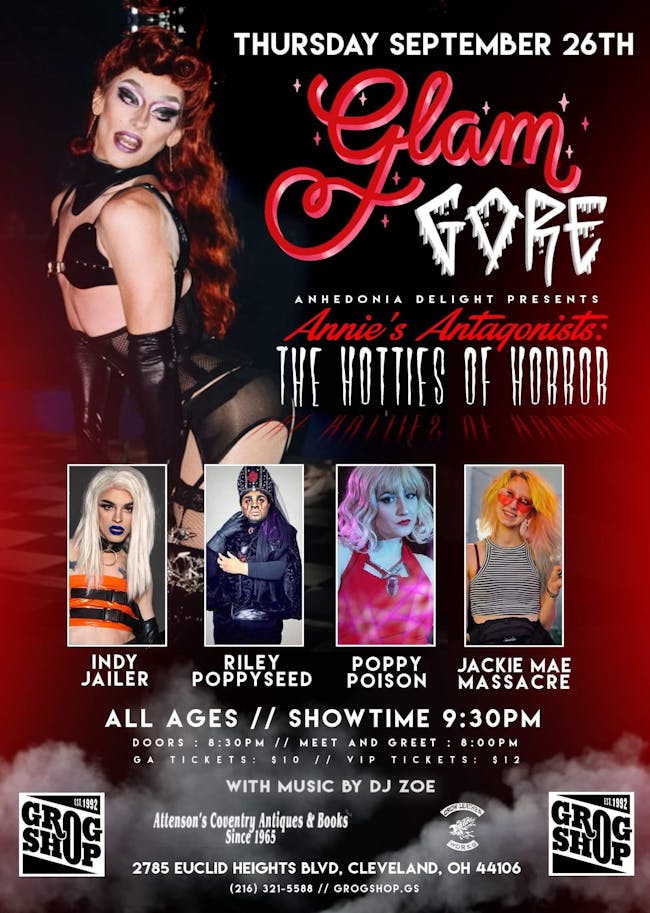 GlamGore Monthly Drag Show - Annie's Antagonists : The Hotties of Horror
Grog Shop
$10.00 - $12.00
Tickets At The Door
GlamGore Monthly Drag Show - Annie's Antagonists : The Hotties of Horror
GlamGore Monthly Drag Show - Annie's Antagonists : The Hotties of Horror
Tickets on sale now
Thursday September 26th
Doors at 8pm | Show at 9pm
$10 advance / $12 VIP
Cleveland's "Oldest Soul" Anhedonia Delight is proud to present GlamGore, a reoccurring drag show series housed at the legendary Grog Shop!
Located in Cleveland Height's Coventry Village, GlamGore is the newest monthly addition to LGBTQ nightlife east of Downtown, Cleveland. Each month, GlamGore features a variety of performance artists under one roof ranging from beauty queens to drag monsters! GlamGore is one of few all-inclusive and all ages productions that incorporates themed drag shows to elevate artists and audiences alike! If you're looking for well-rounded drag performances with an extra bang for your buck, expect to find it at the Grog Shop!
For more information, please visit www.grogsgop.gs or call (216) 321-5588 for details!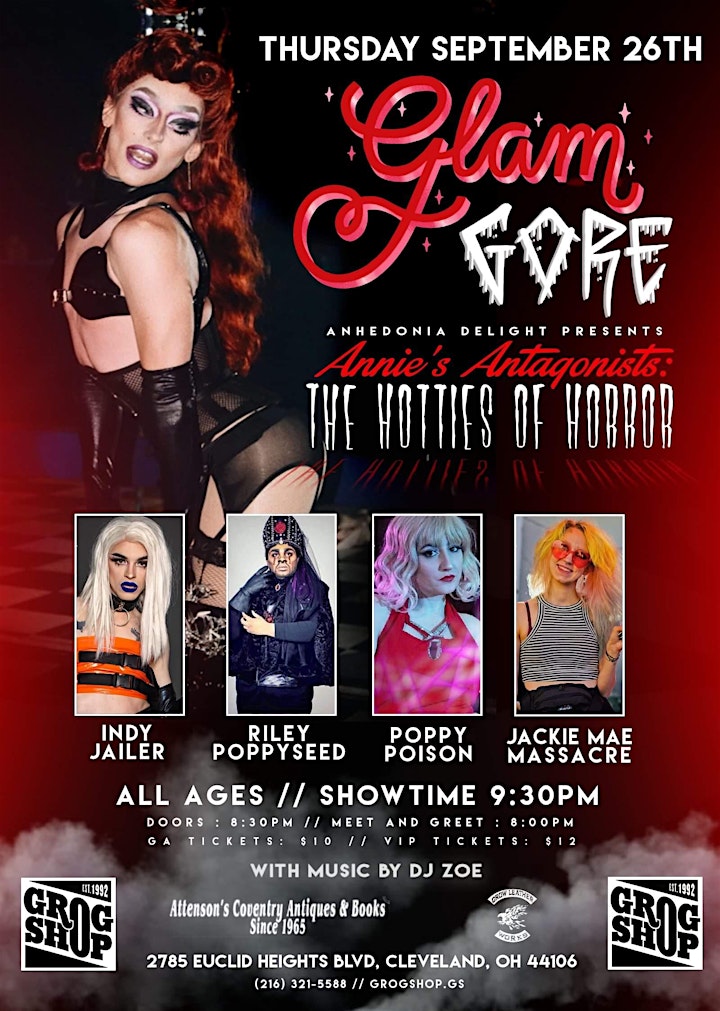 Venue Information:
Grog Shop
2785 EUCLID HEIGHTS BLVD
CLEVELAND HEIGHTS, OH, 44106